Wishing all of you a very happy, safe and fun Thanksgiving. What are you alll doing tomorrow? I'm going to celebrate with my son, some family friends and family at my moms place in Kaimuki.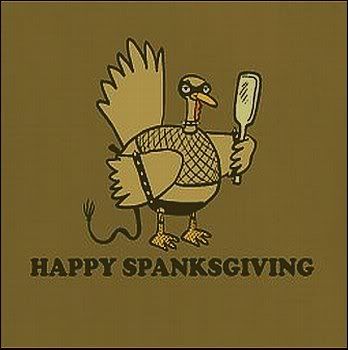 Happy Spanksgiving yah naughty nibblers! Hehe. Gobble, gobble, wobble, wobble!





Happy Tofurkey day to all you vegans out there!




This is so cute I had to post Old Navy's promo video "The Gobble" again. It's like a Thanksgiving "Para-Para". LOL. Post some videos of you guys doing this dance for me please.






To all you pilgrims in the hood!